Plan ahead and join our upcoming activities, forum and training workshop.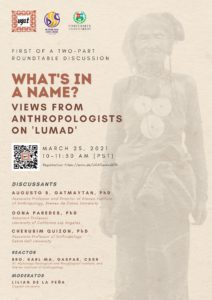 Join Ugnayang Agham Tao (UGAT) in the first of its two-part roundtable discussion on on March 25, 2021 at 10am via Zoom. The first part aims to unpack and unsettle the politics of naming for the Lumad.
Read More »
Sign up to receive news on the Philippine Social Science Council and its member associations.